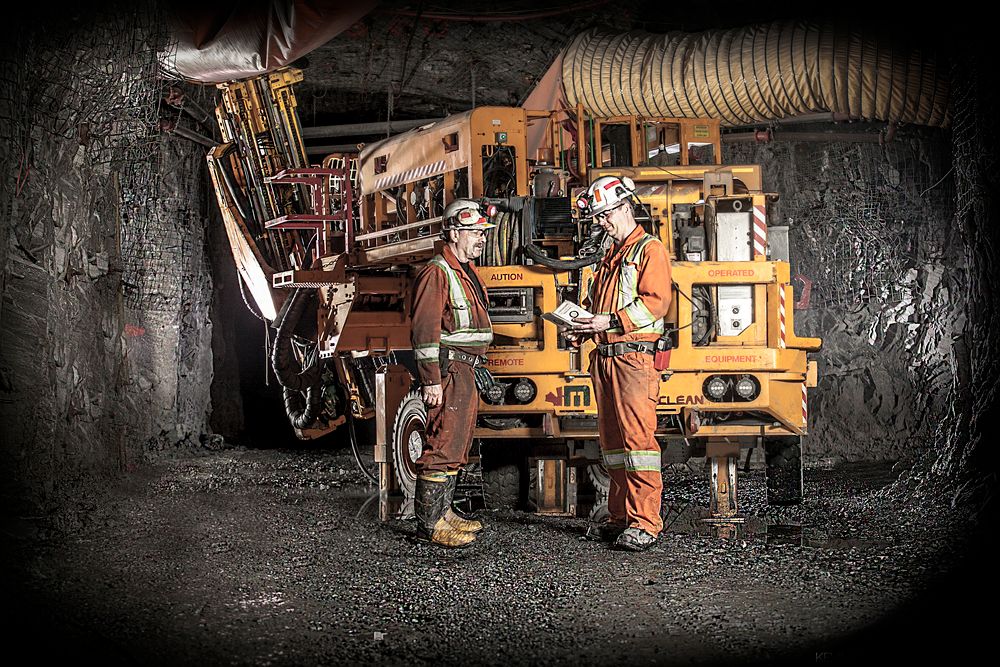 About Me
Safety.
People in mining have used safety images to prevent future accidents, to promote healthy choices - to coach others to make better decisions while at work.  Mining is a tricky business however many make mine safety a priority.  That is our best client type.
Services
Full line of assistance for Communications people including but now limited to: video blogs, audio narrated video, voice over services provided by a third party, full lighting setups, underground surface and aerial photography, writing and design services.
Expertise
With over 20 years in the business, a full complement of contractors and experience with tricky - we help you communicate your safety messaging to workers more efficiently by stopping them in their tracks when looking at the lighting found in our work.  We pride ourselves in quality.
Location
Our studio includes time spent most recently in Australia, in the previous 5 years in Germany, throughout the USA, time in Canadian mines and work in the far Northern climates of Nunavut and Northern Manitoba.  Proud to have offered service in most Provinces and States in North America.